Air India
Staff travel information
baggage
20 KG for weight concept
Listing
Listing for ZED travel on Air India has now been made mandatory.
All Standby travelers will be required to call the AI Call Centre to list themselves at least 24 hours prior to departure.
+91 124-2641407
check-in
Three hours prior departure
excluded flights
All code share flights between the numbers 3000 and 9999
general phone number
+91 22 25818515
listing phone number
+91 22 25818515
← other airlines
Submit your notes
Add your Air India staff travel notes to StaffTraveler
Please note that this form is not intended to ask staff travel related questions.
Only use this form to add Air India tips & notes to the StaffTraveler Airline Notes database.
Questions submitted through this form cannot be answered, as StaffTraveler is not associated with Air India.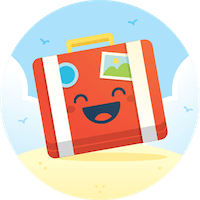 Making staff travel easy and stress-free, like it should be!