Pacific Coastal Airlines
Staff travel information
Baggage
Refer to https://www.pacificcoastal.com/baggage/
Dress code
Overall appearance for employees, registered family members, buddies, and retirees while traveling on passes on all Pacific Coastal flights must be well-groomed, clean and in good taste. Customer Service Agents retain the right to refuse boarding to those wearing unacceptable attire.
Acceptable Attire
Smart casual attire
Clean and well-kept denim attire such as jeans
Shorts that are no more than three inches above the knee, such as Bermuda or walking shorts
Athletic shoes are acceptable provided they are clean and in good condition
Unacceptable Attire
Clothing that is inappropriately revealing, for example attire revealing a midriff or an extremely low cut shirt
Miniskirts
Form-fitting lycra/spandex clothing
Exercise wear, such as sweatpants or jogging pants
Beach-type rubber flip-flops
Slippers or moccasins
Work boots
Attire that is designated as sleepwear, undergarments or swim wear
Clothing with holes, tears, or stains
Clothing with offensive and/or derogatory terminology or graphics
Check-in
Online check-in is the fastest and easiest way to check-in for your flight and is available between 24 hours and 1 hour prior to scheduled departure times. During online check-in you can prepay for checked baggage and obtain an electronic boarding pass.
Customers should check-in 60 minutes prior to the scheduled departure time with appropriate government issued identification. Check-in and checked baggage acceptance closes 40 minutes prior to scheduled departure time. Failure to be checked-in prior to closing may result in the cancellation of your entire reservation. As per Transport Canada, Identity Screening Regulations require all passengers who appear 18 years of age or older to present ID at check-in and when boarding. Please ensure that you are present and available for boarding at the departure gate 30 minutes prior to the scheduled departure time of your flight.
Infants
Refer to https://www.pacificcoastal.com/children-travelling/
General phone number
1-800-663-2872
Listing phone number
1-800-663-2872
← other airlines
Submit your notes
Add your Pacific Coastal Airlines staff travel notes to StaffTraveler
Please note that this form is not intended to ask staff travel related questions.
Only use this form to add Pacific Coastal Airlines tips & notes to the StaffTraveler Airline Notes database.
Questions submitted through this form cannot be answered, as StaffTraveler is not associated with Pacific Coastal Airlines.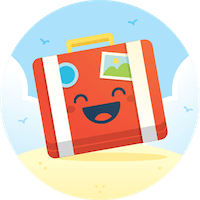 Making staff travel easy and stress-free, like it should be!