Travel Tuesday is the Tuesday following Thanksgiving. This is the best day to find deals on flights and hotel rooms. But that's not all...
If you purchase 100 StaffTraveler credits on Travel Tuesday, we give you 20 credits for free! Just open the app, purchase 100 credits and we will add 120 credits to your balance. *
Do you need some non-rev travel tips or travel inspiration? You'll find the best tips and travel guides, provided by the StaffTraveler community, on our blog. For exclusive StaffTraveler deals on hotel rooms and rental cars, check out our Deals page.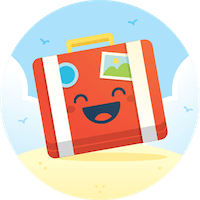 Making staff travel easy and stress-free, like it should be!