October 20
International Day of the Air Traffic Controller
Celebrating ATC'ers all over the world
The International Day of the Air Traffic Controller not only marks the anniversary of IFATCA (the International Federation of Air Traffic Controllers' Associations was founded on October 20, 1961), it also celebrates the men and women who help make air travel the safest mode of transport 24/7.
On any given moment, thousands of flights (anywhere from 8,000 to 20,000, according to Flightradar24) fly through the international skies. On average, close to 10,000 planes are sky-bound, carrying well over a million people. These people all rely on Air Traffic Controllers, who efficiently and safely coordinate the movements of these planes.
On October 20, we celebrate ATC'ers around the world and thank them for keeping us safe while non-revving to our next destination!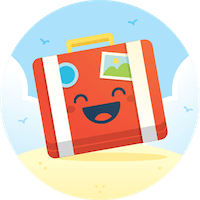 Making staff travel easy and stress-free, like it should be!