Edelweiss Air
Staff travel information
Important
Staff cannot see the availability of seats in Ymax (the economy with more legroom and free alcohol) until 2 days prior departure on any wide body flight.
Upgrade
Usually staff that is booked in Business will be downgraded to Y max by gate staff if no seat in C class can be assigned.
Booked in Y class upgrade to Ymax can be on board at the Cabin Chiefs discretion.
On board upgrade to Business Class on an non-rev Economy ticket is against policy
Email domain
flyedelweiss.com
← other airlines
Submit your notes
Add your Edelweiss Air staff travel notes to StaffTraveler
Please note that this form is not intended to ask staff travel related questions.
Only use this form to add Edelweiss Air tips & notes to the StaffTraveler Airline Notes database.
Questions submitted through this form cannot be answered, as StaffTraveler is not associated with Edelweiss Air.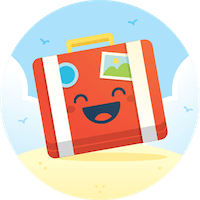 Making staff travel easy and stress-free, like it should be!