Virgin Atlantic
Staff travel information
Important
For information purposes, our load checker does not show non-VS non-rev pax. When we provide load figures, any non-rev listed are only VS staff/family/companions. Unfortunately, this leads to some other airline non-rev pax who have a Passenger Locator number (therefore listed) but don't show up on our figures as shown on the StaffTraveller app, to assume that we have provided inaccurate load figures.
Baggage
ZED rules apply whereby eligible persons are permitted a minimum free baggage allowance of one piece.
Dress code
When traveling on Virgin Atlantic, staff and their family and companions must always maintain a smart, clean and tidy appearance.
All clothing and footwear must be clean and must not be torn or ripped.
Beach or swim wear is not allowed on staff travel, we have relaxed the policy to allow you to wear long shorts and t-shirts so the swim wear can be packed in your case. So please ensure you are not wearing the following for your flight: Swimsuits, Bikinis, Speedos, swimming shorts/trunks, sarongs or kaftans.
Whilst we don't expect you to be fully covered up, especially at some of our lovely sunny destinations, in order to be respectful of all local cultures and to maintain a certain appearance, please do not wear revealing or provocative clothing.
This means no low cut tops, bare midriff, see through clothing, very short shorts/skirts or dresses (anything above mid thigh) or clearly visible underwear.
Whilst slogans of branded clothing will be permitted, please do not wear offensive slogans on your clothes. Some terminology or images can be deemed offensive, if in doubt don't wear it.
The Company "reserves the right" to refuse boarding to anyone traveling whom it deems has not adhered to the Staff Travel Dress code Policy.
The decision made by the Airport Staff will be final.
Listing
Standby listing on all Virgin Atlantic Airways flights is mandatory.
If you purchased your e-ticket through myIDTravel and your ticket number begins 932 (Virgin Atlantic ticket stock) a listing is made automatically at the time the ticket is issued. No further action is necessary.
If you purchased your e-ticket through myIDTravel and your ticket number does not begin with 932 (i.e. it begins with your own airline ticket stock number) or if you purchased your ticket from your airline directly, you must create a listing through local Virgin Atlantic Reservations Offices
Infants
Infant ticketing is not currently available on myIDTravel for Virgin Atlantic. Please complete a listing for the rest of the party through myIDTravel then email [email protected] with the following:
VS booking reference
Infant first name and last name
Infant date of birth
Contact telephone number
excluded flights
All codeshare flights are excluded, flight ranges VS2000-2999, 4000-4999, 5000-5999, 6000-6999, 7000-7999, 8000-8999 & 9000-9999.
Listing phone number
+1 800 772 1182 (option 1)
← other airlines
Submit your notes
Add your Virgin Atlantic staff travel notes to StaffTraveler
Please note that this form is not intended to ask staff travel related questions.
Only use this form to add Virgin Atlantic tips & notes to the StaffTraveler Airline Notes database.
Questions submitted through this form cannot be answered, as StaffTraveler is not associated with Virgin Atlantic.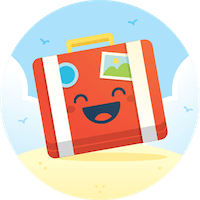 Making staff travel easy and stress-free, like it should be!