Virgin Australia
Staff travel information
Important
Members can now provide accurate data on all business class loads, not just ILH.
General
Virgin Australia will upgrade revenue guests to accommodate staff travelers into their booked cabin.
Baggage
Staff travel tickets (like full fare tickets) include 1 complimentary checked in bag for domestic/short haul international flights. This can weigh up to 23kgs, with two carry on bags weighing up to a combined total of 7kgs. More baggage can be purchased at the airport.
Dress code
When traveling on Virgin Australia, staff and their family and companions must always maintain a smart, clean and tidy appearance.
All clothing and footwear must be clean and must not be torn or ripped.
Beach or swim wear is not allowed on staff travel, we have relaxed the policy to allow you to wear long shorts and t-shirts so the swim wear can be packed in your case. So please ensure you are not wearing the following for your flight: Swimsuits, Bikinis, Speedos, swimming shorts/trunks, sarongs or kaftans.
Whilst we don't expect you to be fully covered up, especially at some of our lovely sunny destinations, in order to be respectful of all local cultures and to maintain a certain appearance, please do not wear revealing or provocative clothing.
This means no low cut tops, bare midriff, see through clothing, very short shorts/skirts or dresses (anything above mid thigh) or clearly visible underwear.
Whilst slogans of branded clothing will be permitted, please do not wear offensive slogans on your clothes. Some terminology or images can be deemed offensive, if in doubt don't wear it.
The Company "reserves the right" to refuse boarding to anyone traveling whom it deems has not adhered to the Staff Travel Dress code Policy.
The decision made by the Airport Staff will be final.
Check-in
International staff travel booking onloads are granted on the date you booked the flight. Domestic onloads are granted as followed. E1's are actual staff and travel partners, E2's are group one extended and E3's are a 'buddy' staff travel ticket. If you have the same type of ticket as someone else, it then goes off date of actual booking. Staff from other airlines is last to board.
← other airlines
Submit your notes
Add your Virgin Australia staff travel notes to StaffTraveler
Please note that this form is not intended to ask staff travel related questions.
Only use this form to add Virgin Australia tips & notes to the StaffTraveler Airline Notes database.
Questions submitted through this form cannot be answered, as StaffTraveler is not associated with Virgin Australia.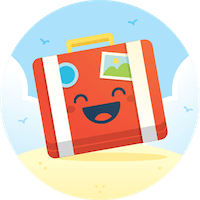 Making staff travel easy and stress-free, like it should be!