Virgin Australia
Staff travel information
important
The number of open seats is capped at 30. Business class availability is only known for international long haul flights.
General
Virgin Australia will upgrade revenue guests to accommodate staff travelers into their booked cabin.
baggage
Staff travel tickets (like full fare tickets) include 1 complimentary checked in bag for domestic/short haul international flights. This can weigh up to 23kgs, with two carry on bags weighing up to a combined total of 7kgs. More baggage can be purchased at the airport.
check-in
International staff travel booking onloads are granted on the date you booked the flight. Domestic onloads are granted as followed. E1's are actual staff and travel partners, E2's are group one extended and E3's are a 'buddy' staff travel ticket. If you have the same type of ticket as someone else, it then goes off date of actual booking. Staff from other airlines is last to board.
website
https://www.virginaustralia.com
← other airlines
Submit your notes
Add your Virgin Australia staff travel notes to StaffTraveler
Please note that this form is not intended to ask staff travel related questions. Only use this form to add Virgin Australia tips & notes to the StaffTraveler Airline Notes database.
Questions submitted through this form cannot be answered, as StaffTraveler is not associated with Virgin Australia.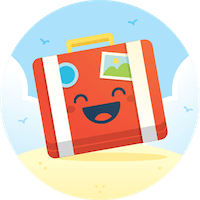 Making staff travel easy and stress-free, like it should be!