United Airlines
Staff travel information
baggage
United Airlines allows one free checked baggage per ticketed customer. per bag. Size and weight limitations apply. All applicable excess, overweight, oversized checked baggage fees apply, consistent with revenue customer charges.
Maximum weight is 50 pounds and maximum size is 62 inches (length + width + height) per checked piece of luggage.
dress code
Pass rider's overall appearance should be well-groomed, neat, clean and in good taste. Attire should be respectful of fellow revenue passengers, and pass riders. Pass riders may wear denim attire, such as jeans. Shorts that are no more than three inches above the knee.
The following attire is unacceptable in any cabin but not limited to:
Attire that reveals midriff; attire that reveals any type of undergarments; attire that is designed as sleepwear, underwear or swim attire. Mini Skirts; shorts that are shorter than three inches above the knee when in a standing position. Form-fitting lycra/spances tops, pants and dresses. Attire that has derogatory terminology of graphics.
Attire that is excessively dirty or has holes/tears. Any attire that is provocative, inappropriately revealing or see-through. Bare feet; beach-type, rubber flip-flops. All pass riders are responsible to ensure that all of their pass riders are dressed appropriately for pass travel on United/United Express Airlines.
listing
Flight listings must be made at least 48 hours in advance of travel for international flights and 12 hours in advance for all other flights.
Upgrade
United only upgrades non-revenue passengers who make their listing in business or first class. Otherwise, passengers are placed in economy even if there are available first/business class seats.
refunds
When requesting a refund, once one e-ticket has been refunded all e-tickets associated with the same record locator will be refunded as well.
Special
SYD - LAX flights may be weight limited
infants
Infant/lap child e-ticketing on United Airlines cannot be processed at this time via myIDTravel. You will need to see an Agent at the United Ticket Counter, on the day of travel, so that they may assist you with ticketing for an infant/lap child.
included flights
All United Express flights operated by Air Wisconsin, CommutAir, ExpressJet, GoJet, Mesa Airlines, Republic Airlines, SkyWest Airlines, TransStates Airlines are included.
excluded flights
Codeshare flights
listing phone number
+1 866 359 3727
← other airlines
Submit your notes
Add your United Airlines staff travel notes to StaffTraveler
Please note that this form is not intended to ask staff travel related questions.
Only use this form to add United Airlines tips & notes to the StaffTraveler Airline Notes database.
Questions submitted through this form cannot be answered, as StaffTraveler is not associated with United Airlines.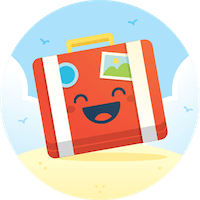 Making staff travel easy and stress-free, like it should be!