Turkish Airlines
Staff travel information
Important
Loads become available 72 hours before the departure of a flight.
baggage
Same baggage allowance as for full fare passengers applies.
Free baggage allowance on TK direct flights originating from North America (NYC, WAS, CHI, LAX and YTO) is 2 pieces. Free baggage allowance on North American Interline flights that include other carriers is 1 piece. For more information on Free Baggage Allowances and Excess Baggage Charges please check the Turkish Airlines website
listing
There is no listing for TK flights. But rebooking is possible via myIDTravel, if the date on the ticket is not expired. Rebookings can be done by keeping the date active.
If the date is expired, it is not possible to make rebooking. In this case, the ticket number should be kept and presented at the time of check-in.
Upgrade
Turkish Airlines will not upgrade non-revenue passengers. Normal policy is to upgrade revenue pax to make room for any staff. Select Star Alliance airlines are able to book a business class ZED fair ticket through myIDTravel by selecting business as the class of travel when searching and booking flights with TK.
refunds
Please retrieve PNR to cancel your flight segment afterwards retrieve the ticket and do the refund (total/partly) in myIDTravel. Partially Refund requests are processed manually and may take longer. For partial refunds please send email to [email protected]. Refund can be done latest 12 months after ticket issuance.
special
One set of golf equipment, first pair of water ski/ski equipment can be carried free in our flights. Second pair of these items and other items like surf, tents, inflatable boats, scuba equipment, empty dive tank, parachute, ice hockey, paraglide, hang-glide, canoe, archery, mountain climbing, rafting equipment and bicycle are considered exemption of the passenger's baggage weight allowance and they are priced according to Turkish Airlines' special baggage tariff.
included flights
Charter flights & all code share flights not operated by TK (TK7800-9300)
embargoes
MLE/CMB v.s flights.
← other airlines
Submit your notes
Add your Turkish Airlines staff travel notes to StaffTraveler
Please note that this form is not intended to ask staff travel related questions.
Only use this form to add Turkish Airlines tips & notes to the StaffTraveler Airline Notes database.
Questions submitted through this form cannot be answered, as StaffTraveler is not associated with Turkish Airlines.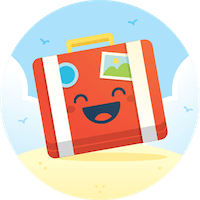 Making staff travel easy and stress-free, like it should be!