Spirit Airlines
Staff travel information
General
Please do not pre-board with the crew.
Baggage
Spirit Airlines allows 1 free Check-in and 1 free Carry On baggage apart from a personal bag for travellers flying Non-Rev. The baggage allowance for Check In luggage is capped at 40 lbs or 18 kgs which is less than the usual industry standard 52 lbs (23 kgs).
Dress code
All travelers utilizing employee non-rev benefits are expected to look the part and meet personal appearance guidelines outlined in the Spirit Team Member Handbook. Sign in using your Spirit RA credentials. Some airlines that Spirit has agreements with may have slightly different dress codes therefore it is recommended that you dress business casual.
Listing
Please list yourself.
Boarding
Non-rev status for Spirit Airlines is awarded by system seniority. Not first come first serve. First come, first serve is ONLY for the Jumpseat on the A319s and A321s.
← other airlines
Submit your notes
Add your Spirit Airlines staff travel notes to StaffTraveler
Please note that this form is not intended to ask staff travel related questions.
Only use this form to add Spirit Airlines tips & notes to the StaffTraveler Airline Notes database.
Questions submitted through this form cannot be answered, as StaffTraveler is not associated with Spirit Airlines.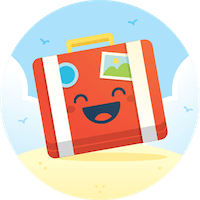 Making staff travel easy and stress-free, like it should be!