China Eastern Airlines
Staff travel information
General
Listing is not compulsory for MU staffs, therefore the company does not provide the data for the number of non-rev passengers.
Baggage
Standard commercial baggage allowance applied to all non-rev staff passengers. Domestic flight with a connecting international flight under the same PNR will be awarded the same baggage allowance as the international flight.
Check-in
Check-in must be made at the airport counter in-person and online check-in is not available for interline travellers. Non-rev passengers will be able to check-in at the airport 4 hours for international, and 2 hours for domestic flights prior to the scheduled departure time. However, if the flight is nearly full, non-rev passengers needs to wait until the commercial check-in closes before they can get a seat assigned.
Upgrade
Only MU staffs are allowed to upgrade to business or premium economy class for a charge. The upgrade request and payment must be made through the Ceair mobile app.
← other airlines
Submit your notes
Add your China Eastern Airlines staff travel notes to StaffTraveler
Please note that this form is not intended to ask staff travel related questions.
Only use this form to add China Eastern Airlines tips & notes to the StaffTraveler Airline Notes database.
Questions submitted through this form cannot be answered, as StaffTraveler is not associated with China Eastern Airlines.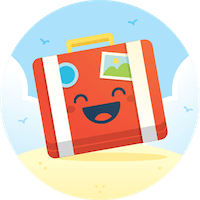 Making staff travel easy and stress-free, like it should be!