Lufthansa
Staff travel information
general
Please write down your ticket number. Passenger receipt will be printed out at check-in. The check-in may be done at all LH check-in kiosks and online on www.lufthansa.com. Please contact the helpdesk only in cases of an error.
baggage
Same baggage allowance as for full fare passengers applies.
dress code
Eligible Persons travelling under the terms of this agreement must ensure that their appearance and behavior are in line with the Transporting Airline's policy. Eligible Persons must ensure that no inconvenience is given to commercial passengers of the Transporting Airline and that ground staff and cabin crew are not distracted from giving maximum service to such passengers. As a rule, Eligible Persons should be dressed in accordance with public standards of good taste. This will normally mean attire suitable for an office, or smart casual wear. It excludes jeans, T-shirts, sweat-shirts, shorts, gym shoes, and similar extremes of casual wear. Failure to observe the regulations of the Transporting Airline may result in refusal to accept for travel.
upgrade
Will upgrade full-fare passengers at the gate to accommodate staff travelers in their paid class.
refunds
All refund requests should be submitted within 4 weeks after travel. Otherwise, the refund process and credit note might take longer. Refund can be done latest 12 months after ticket issuance.
embargoes
All train and bus services operated under LH flight number.
visa
The necessary travel documents such as passport, visa or vaccination certificates must be acquired and their validity must be checked by the traveler before starting the trip. LH accepts no responsibility for missing or invalid documents. Fines imposed to LH, resulting from non-compliance with official requirements, will be borne by the traveler.
For all travel to India and or transiting India a Visa is always required.
← other airlines
Submit your notes
Add your Lufthansa staff travel notes to StaffTraveler
Please note that this form is not intended to ask staff travel related questions.
Only use this form to add Lufthansa tips & notes to the StaffTraveler Airline Notes database.
Questions submitted through this form cannot be answered, as StaffTraveler is not associated with Lufthansa.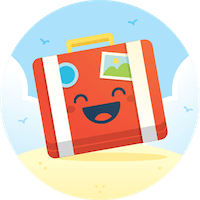 Making staff travel easy and stress-free, like it should be!