Iberia
Staff travel information
Important
Flights between MAD and BCN don't need reservations. Loads are thus inaccurate. Iberia loads become available 72hrs prior to the departure of the flight.
Baggage
No single bag or piece of baggage will be accepted if it weighs more than 23 kg/51 lbs, regardless of the allowance applicable to the flight on which you are travelling. If you have an item which exceeds that weight, you must re-pack into separate bags. If this results in you exceeding the baggage allowance, you must pay any applicable excess baggage charges.
It is possible to check in extra bags on your flight. However, the fare for extra bags is much higher than advertised on the web site. The fare advertised on the web site is only valid for normal fare tickets. In my case, I checked on the web site and the price for an extra bag, presented and paid for at the airport, is advertised as 85€ for my flight. However, since I was traveling on IDtravel, they charged me 250€ for the extra bag. Quite a difference, and quite a shock if you're not expecting it.
dress code
IB has a dress code which is applied to rebate passengers. Please ensure that your attire is appropriate for the cabin of eligibility.
Seat allocation will depend on how you present yourself. If your attire is inappropriate for the cabin of eligibility, you will be seated in a lower cabin, or may be refused travel.
If there is a need on the day to upgrade on departure to a cabin higher than your cabin of eligibility, those who do not comply with the dress code applicable to the available cabin will not be considered for an upgrade.
listing
Please note that IB will not accept coupons for different airport pairs. The airport pair on your coupon must match the flight on which you wish to travel.
For travel on flights operated by IB, I2 and YW, listing it is not required.
Exception: LHR - MAD flights are mandatory through idtravel.ba.com
Check-in
All airports with self-service check-in kiosks:
Please present yourself at a self-service check-in kiosk at least 60 minutes before your scheduled flight departure.

The kiosk will tell you what to do next, so please read the screen carefully.

The kiosk will print a boarding pass, which will show your booking reference: this is key information, especially if you are not allocated a seat number by the kiosk.

If the kiosk prints a boarding card with a seat number, this means you have been accepted for the flight; please go immediately to the departures lounge and the gate

If the kiosk prints a boarding card without a seat number, the kiosk will tell you what to do next.
Check-in times
To allow for the added security procedures now in place, please ensure that you have completed check-in formalities by 60 minutes before scheduled departure time
Through check-in
Through check-in is not available to standby passengers. When planning your trip, please ensure you leave yourself enough time to land and check-in again at any intermediate point.
boarding
When there are two or more interline employees travelling on the same flight, the time of check-in at the station where you are boarding your flight will determine the onload/offload and the cabin upgrade/downgrade order.
upgrade
Please do not ask any IB staff for an upgrade. If on the day of travel seats are not available in your cabin of eligibility, you will automatically be considered for an upgrade to the next higher cabin depending on commercial and operational needs, and subject to complying with the applicable dress code for that higher cabin.
refunds
Period of refund: 4 months after validity date
special
Special meals
It is not possible to pre-book special meals for rebate passengers. Therefore you and/or your eligible nominees who for any reason require a special diet, must provide your own food, in sufficient quantities to last for the duration of the flight.
Seat requests
Seat requests are not permitted on Staff Travel. If the flight is open, the check-in agent may ask if you want an aisle or a window seat, but this depends on availability.
Even if you are assigned a specific seat at check-in, this may be changed to accommodate commercial requirements.
Please note that staff passengers must comply with requests from BA check-in staff, cabin crew, and flight crew, and must change seats if asked.
Infant safety seats
Use of a safety seat for an infant is not permitted on board for rebate passengers.
Unaccompanied minors
Children under 16 years cannot travel on a rebate ticket unless accompanied by an adult travelling on the same type of rebate ticket.
visa
Please remember that for international travel, each passenger must have a valid passport, and must have relevant visas for the destination, and for scheduled points en route, in case off-loading becomes necessary.
Also, some countries require Advance Passenger Information (API), and requires that this must be provided before check-in, using to the USA. The link to the web-site, which does show who is included in the Visa Waiver programme, is: esta.cbp.dhs.gov
← other airlines
Submit your notes
Add your Iberia staff travel notes to StaffTraveler
Please note that this form is not intended to ask staff travel related questions.
Only use this form to add Iberia tips & notes to the StaffTraveler Airline Notes database.
Questions submitted through this form cannot be answered, as StaffTraveler is not associated with Iberia.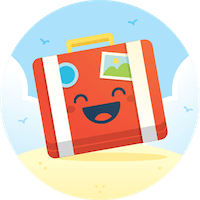 Making staff travel easy and stress-free, like it should be!