Transavia
Staff travel information
Baggage
Hand luggage: one piece of hand luggage (dim 55x35x25cm) and one accessory (40x30x20cm) with a total weight of 10kg.
Hold luggage: one piece of 20kg is included.
check-in
Check in must be done between 3 hours and 50 minutes before time of departure.
refunds
For additional information about refund your on transavia.com-flight(s), please check the tab ID AGREEMENT in myIDtravel first. Refunds can be done via tab PNR RETRIEVAL, together with your 6 digit reservation number and your last name. If you still have any questions, please contact us per e-mail: administrationCA@transavia.com Your email will be handled on weekdays between 09.00 hrs and 16.30 hrs CET.
special
Meals and beverages are paid
excluded flights
Flight number between HV1 – HV99 and HV7000 – HV8999
← other airlines
Submit your notes
Add your Transavia staff travel notes to StaffTraveler
Please note that this form is not intended to ask staff travel related questions.
Only use this form to add Transavia tips & notes to the StaffTraveler Airline Notes database.
Questions submitted through this form cannot be answered, as StaffTraveler is not associated with Transavia.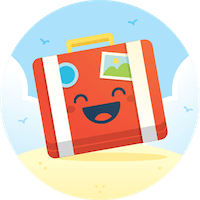 Making staff travel easy and stress-free, like it should be!