Icelandair
Staff travel information
Baggage
1 piece of checked in luggage with a max 23 KG (50 LBS), 1 cabin bag with a max 55 x 40 x 20cm (21.6 x 15.7 x 7.8in), and 1 personal item per staff member will be allowed. Additional checked pieces or an oversized carry on bag will be charged.
Dress code
All staff travellers must dress in smart/neat clothes and tidy footwear. An employee who does not abide by these rules can by denied boarding. Passengers travelling on reduced rate fares are expected to show politeness and courtesy and use alcohol in moderation.
Listing
Listing only via MYIDTravel
Check-in
Check in must be completed either online or at the check in desk at the airport. Check in is not available for staff at the airport kiosks. If checking in at the airport check in desk, a seat may be given in advance if there are sufficient seats on the flight.
← other airlines
Submit your notes
Add your Icelandair staff travel notes to StaffTraveler
Please note that this form is not intended to ask staff travel related questions.
Only use this form to add Icelandair tips & notes to the StaffTraveler Airline Notes database.
Questions submitted through this form cannot be answered, as StaffTraveler is not associated with Icelandair.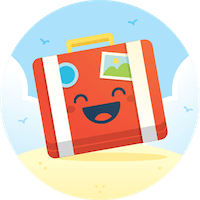 Making staff travel easy and stress-free, like it should be!