Frontier Airlines
Staff travel information
Important
The standby list F9 members can see at Frontier isn't always complete.
F9 employees can only see what ID90 shows them, since not all of them have access to the Navitaire system.
Dress code
Business casual, no ripped jeans, no flip flops.
Check-in
To view the checked-in standby list, go to https://f9standby.flyfrontier.com. If the booking is made as a jump seater, you will not be shown here as you can't check in via the app/online. However, if the booking is made as a ZED fare it will allow online check in and will show up here. The list also shows checked in F9 employees traveling.
You can check -in at the gate or through the app depending on the Agreement with each airline.
Upgrade
No upgrades available
← other airlines
Submit your notes
Add your Frontier Airlines staff travel notes to StaffTraveler
Please note that this form is not intended to ask staff travel related questions.
Only use this form to add Frontier Airlines tips & notes to the StaffTraveler Airline Notes database.
Questions submitted through this form cannot be answered, as StaffTraveler is not associated with Frontier Airlines.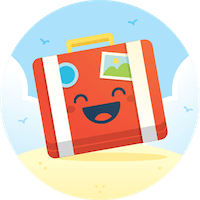 Making staff travel easy and stress-free, like it should be!