Etihad Airways
Staff travel information
dress code
Business and Economy: Smart casual / UAE National dress. Smart jeans and trainers are acceptable.
Not permitted: Dirty or torn clothing, beach or jogging clothes, flip flops, non-collared t-shirts, shorts, sleeveless tops. Clothing should not be transparent and shoulders should be covered. Low neckline and short skirts with a hem above the knee are not permitted.
check-in
All guests should check in online through www.etihad.com
Minimum check in time is 1 hour before departure.
For standby travel check in either at the Standby desk (if available) or at any Coral/Economy desk.
In Abu Dhabi for all destinations except USA proceed to the Staff Travel Centre located underneath Terminal 3 no later than one hour prior to departure
For Abu Dhabi departures to the USA proceed to Terminal 1 desks 40-41 at least two hours prior to departure in order to go through Pre Clearance formalities
At all other airports proceed to the Standby or Economy Class desk.
boarding
EY staff will have a higher boarding priority over other airline staff holding ZED tickets.
upgrade
The Class shown on a ticket in the highest class into which a guest can be accepted. Our Guest Services Staff and Cabin Crew are not permitted to accommodate a guest in a higher class than ticketed.
refunds
Fully unused tickets will be processed automatically by myIDTravel system. For partial refunds please email myidtravel@etihad.ae. If you are downgraded from Business to Economy class please send copy of b/pass to myidtravel@etihad.ae for processing. Partial and Downgrade refunds are processed manually and may take some time. A ticket can be refunded within ticket validity, which is one year from date of issuance.
special
Wheelchairs
Wheelchair is acceptable but no other special requests can be accepted.
Special meals
Not applicable for standby staff.
Seat requests
Not applicable for staff guests.
infants
Infant safety seats
Not applicable to interline staff guests.
excluded flights
EY flights series 1000-8000
visa
API data is entered into PNRs to avoid last minute data-collection at check-in.
Travelling staff/family should ensure that they hold valid passport and relevant visas for their intended destination and/or scheduled point en route, in case off-loading becomes necessary. In the absence of valid passport / visa staff passengers may be denied boarding.
← other airlines
Submit your notes
Add your Etihad Airways staff travel notes to StaffTraveler
Please note that this form is not intended to ask staff travel related questions.
Only use this form to add Etihad Airways tips & notes to the StaffTraveler Airline Notes database.
Questions submitted through this form cannot be answered, as StaffTraveler is not associated with Etihad Airways.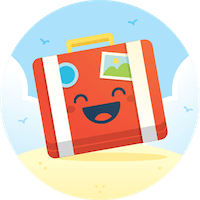 Making staff travel easy and stress-free, like it should be!