Emirates
Staff travel information
Important
Loads generally become available 48 hours prior departure of the flight. Some EK members have earlier access to the flight loads.
Baggage
Depends on the destination but for the most part 1 carry on bag with 1 personal item on board and 1 checked in luggage up to 20KG.
Generally your bags will be booked through by EK to he end destination.
Dress code
Business casual. No flip-flops, no shorts or mini skirts. No sleeves tops. Shoulders must be covered at all times. No sport attire.
listing
Emirates requires all standby passengers to have a listing prior to departure.
Listings will not be handled by our Contact Centers nor at the Airport/check in desks, but will be actioned by our Interline Listing Application or myIDtravel - as per below conditions.
Staff passengers whose tickets have been issued by EK (176 document) via myIDtravel must use the same website for their listings.
All other interline staff passengers on Emirates (i.e. other than those ticketed by EK (176) via myIDtravel), should login at isr.emirates.com
Complete the data required and submit the application for listing.
Once listed, the interline staff will receive a listed PNR and revalidated ticket by email.
In order to log in to the above mentioned site, kindly contact your Staff Travel office for the relevant URL or User Name & Password.
In the event that the above application is unavailable, kindly send your listing requirement to

[email protected]

48 hours prior to travel (FYI _ Our weekend is Fri-Sat)
To enable your listing we need the following details:
Name of passenger(s), Ticket Number, Flights, Dates, Sectors, Employee ID, Date of Hire, Telephone contact.
For children and infant we will need Date of Birth.
Where TSA rules apply, we will require Passport number, nationality place of issue, date of expiry.
Your listing will be initiated and/or completed only if the IET is issued as per the ZEDMIBA SBY IET standards.
Do ensure that your PC/Laptop has no pop-Up blockers or firewall restrictions which may stop you from logging onto the site.
Check-in
You can check in via the Emirates website, app, or at the airport check-in counter.
upgrade
Emirates will not upgrade non-revenue passengers. Normal policy is to upgrade revenue pax to make room for any staff.
refunds
Refunds will be permitted after 3 days and until 9 months from date of ticket issue. Beyond 9 months, refunds cannot be processed. Approximate processing time is 29 days. No correspondence will be entertained prior 29 days of refund request. Credit will be made only to the same credit card account used to purchase the ticket.
special
Special service requests
Not applicable for interline standby staff.
Special meals
Not applicable for interline standby staff.
For firm bookable tickets, request your staff travel center to use applicable entries.
Seat requests
Not applicable for interline standby staff.
For firm bookable tickets, you may use 'Manage Booking' option via emiratesstaff.com.
Unaccompanied minors
Not applicable to interline staff. Unaccompanied dependents can only travel if they are over 16 years old.
excluded flights
EK Flight series 4000-7999 and 9000-9999.
← other airlines
Submit your notes
Add your Emirates staff travel notes to StaffTraveler
Please note that this form is not intended to ask staff travel related questions.
Only use this form to add Emirates tips & notes to the StaffTraveler Airline Notes database.
Questions submitted through this form cannot be answered, as StaffTraveler is not associated with Emirates.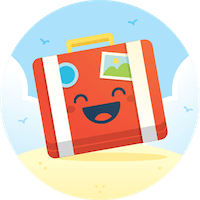 Making staff travel easy and stress-free, like it should be!