Aer Lingus
Staff travel information
Important
Loads given for Short/Medium Haul routes will include Business (AerSpace) on applicable routes as well as Economy. On Long Haul services Business and Economy seats will be shown. Aer Lingus generally will only upgrade on a space available basis for Economy. Listed loads are available on the day at check-in.
Baggage
Staff are allowed to have a maximum of 1 free bag at 20kg check-in luggage and 10kg hand luggage (7kg on EI regional flights) on UK and Europe flights, and a maximum of 2 pieces upto 36kg on USA flights. Excess charges will apply if Staff are over the baggage allowance and if bringing Golf Clubs/Skis or other oversized items. On busy flights staff may be asked to check in their large hand luggage items at the boarding gate, please comply with any ground staff requests.
Dress code
All concession travelers must in general be neat, clean and tidy. They must, of course, be dressed within public standards of good taste. This means that clothing such as Jeans may be worn if they meet this standard. The decisions by airport staff on the acceptability of particular attire and the interpretation of these regulations is final. The main criteria is that staff should be dressed in a way so that they do not stand out from other passengers. Travel will be refused if dress code standards are not met.
← other airlines
Submit your notes
Add your Aer Lingus staff travel notes to StaffTraveler
Please note that this form is not intended to ask staff travel related questions.
Only use this form to add Aer Lingus tips & notes to the StaffTraveler Airline Notes database.
Questions submitted through this form cannot be answered, as StaffTraveler is not associated with Aer Lingus.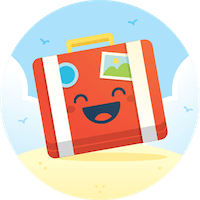 Making staff travel easy and stress-free, like it should be!