Delta Air Lines
Staff travel information
Important
Delta loads become available 72hrs prior to the departure of the flight. Requests are usually answered the day prior to the departure of the flight.
General
Due to the large volume of Delta requests, it can take a while for your request to be answered. Most requests get answered on the day before departure. If your request has not been answered by the time the flight departs, your credit will automatically be refunded.
non-rev policy
Non-rev passengers are boarded as long as there are open seats. The best available class is given after all passenger upgrades have been completed.
baggage
No charge for 1st or 2nd bag unless oversize or overweight
dress code
Appropriate
Overall appearance should be well-groomed, neat, clean, safe and respectful, from head to toe.
Clothing should be respectful of fellow passengers.
Footwear – shoes are required unless the pass rider is not able to wear footwear due to a disability or physical condition.
Not appropriate
Passenger that is (or appears to be) intoxicated
Passenger whose dress violates public decency laws and or community standards (examples include clothing that is sheer or inappropriately revealing or is designated as sleepwear, underwear, or swim attire)
Bare feet
Clothing that is excessively dirty, stained or torn
Clothing that is vulgar, offensive or suggestive
listing
Listing is mandatory on DL flights. Listing is automatically created when purchasing your eticket. If your original travel listing date has passed, you must access your ticket on myIDTravel and list again for your new travel date.
Check-in
Check in online at delta.com within 24 hours of your flight or at an airport kiosk using your PNR (Delta Confirmation number). When travelling on a connecting flight, only check-in for your first segment. You will be automatically placed on the priority list for your connection when you are cleared in your origin city. Attempting to check-in for the connecting segment only will result in a lower boarding priority as you will not retain your original time stamp.
If you list for more than one leg, the system will indicate a priority listing, this is false, you will only have a normal listing and is a system error.
Boarding
OAL Non-rev passenger will not be cleared into First or Business class unless they are listed for that cabin.
refunds
Refund requests for wholly unused tickets will be processed automatically and the myIDTravel fee will be refunded. Refund requests for partially used tickets will be processed manually and may take some time. The myIDTravel fee is not refundable for partially used tickets. To retrieve your e-ticket for refunds please use only the first 13 digits on the ticket number.
Special
SYD - LAX, ATL-JNB and ATL-CPT flights may be weight limited
infants
Infant/lap child ticket for international travel on DL cannot be processed at this time via myIDTravel. Please see a Delta agent at the airport. For travel within the U.S.A. an infant ticket is not required.
Included flights
All flights operated by Delta Connection regional partners are included (Endeavor, Skywest, Republic)
← other airlines
Submit your notes
Add your Delta Air Lines staff travel notes to StaffTraveler
Please note that this form is not intended to ask staff travel related questions.
Only use this form to add Delta Air Lines tips & notes to the StaffTraveler Airline Notes database.
Questions submitted through this form cannot be answered, as StaffTraveler is not associated with Delta Air Lines.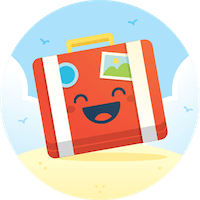 Making staff travel easy and stress-free, like it should be!