Norwegian Air UK
Staff travel information
Important
Flight loads are available ~24h before departure. SBY passengers figures are not released
Baggage
2x 20Kg checked in bags allowed. SH: under Seat baggage only in the cabin LH: Carry on and under Seat item permitted.
Dress code
Acceptable attire, smart casual (clean jeans, knee length dress acceptable) no shorts or open toes shoes, no tank tops, gym attire or revealing clothing.
Check-in
E.U. and South America flights (LGW) May use the self service machines, US destinations and Thailand must use the check in counters for document verification
Boarding
If a seat is not assigned once check in is closed a gate agent will assign it st the gate, if not with the commanders discretion Jumpseating is permitted for all ID tickets.
Upgrade
ID travellers cannot ask for an upgrade to premium, crew are not allowed to upgrade without paying the upgrade fee. This has come from the higher management level in the Norwegian group.
Refunds
Within 14 days will be deposited, including no shows.
Special
Meals will be given on availability, please note special meals are not available unless surplus
Included flights
All flights on the Norwegian scheduled network
Excluded flights
D8/DY 9XXX, BY 5XXX, charter destinations
Visa
ESTA/VISA must be valid upon checkin otherwise boarding will be denied. Documents will be checked at the counter.
← other airlines
Submit your notes
Add your Norwegian Air UK staff travel notes to StaffTraveler
Please note that this form is not intended to ask staff travel related questions.
Only use this form to add Norwegian Air UK tips & notes to the StaffTraveler Airline Notes database.
Questions submitted through this form cannot be answered, as StaffTraveler is not associated with Norwegian Air UK.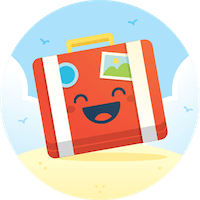 Making staff travel easy and stress-free, like it should be!