Copa Airlines
Staff travel information
Baggage
Copa Airlines allows two (2) free checked baggage of 23Kg each one per ticketed Staff. Please note that this is a special allowance available for CM employees and all ZED Staff. Size and weight limitations apply. All applicable excess, overweight, oversized checked baggage fees apply, consistent with revenue customer charges. Maximum weight is 23Kg (50 pounds) per bag and maximum size is 62 inches (length + width + height) per checked luggage. No Star Alliance Gold allowance is accepted if flying on ZED ticket.
Dress code
All Staff/ZED travelers are required to dress appropriately and take care of their appearance. This requires neat casual attire and excludes track/sweat suits, tank tops, flip-flops, shorts and torn and/or extravagant clothing. Neat and tidy jeans are accepted. Staff/ZED travelers are not allowed to travel in airline uniform on Copa Airlines. Failure to observe this dress code may result in the refusal to accept the individual for travel.
Listing
Listing is mandatory on CM flights. Listing is automatically created when purchasing your e-ticket on MyIDTravel.
Check-in
Check-In will be available at copa.com 24 hours prior to departure time and until 1 hour. Please note that seats will not be assigned during check-in window. Boarding passes will be issued with SBY (Stand-By) seat. The Stand-by list will be cleared at the gate 45 minutes before departure. Seat change can be done at the gate after seat is assigned. Premium seats (rows 5 & 6) could also be assigned for all ZED if seat is available.
Boarding
Seats will only be assigned at the gate, 45-50 minutes prior to departure. CM has a broad code listing, where CM staff will have a higher priority over other airline staff holding ZED tickets. ALL ZED Ticketed Staff from OAL will have the same listing code (S04Y). If several OAL Staff are found in one flight, priority will be based on check-in time.
Upgrade
CM Staff is upgraded to Business cabin based on company's priority coding and OAL ZED travelers are not upgraded. Please note that if there are only Business Class seats available, and no ConnectMiles PreferMembers listed for Business Class, CM will not upgrade Economy passengers to release seats for Staff Travelers. Crew rest seats are not available.
Included flights
All Copa Airlines and Copa Airlines Colombia flights are included for ZED travelers.
← other airlines
Submit your notes
Add your Copa Airlines staff travel notes to StaffTraveler
Please note that this form is not intended to ask staff travel related questions.
Only use this form to add Copa Airlines tips & notes to the StaffTraveler Airline Notes database.
Questions submitted through this form cannot be answered, as StaffTraveler is not associated with Copa Airlines.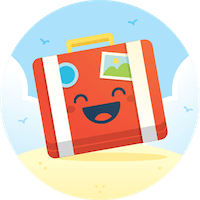 Making staff travel easy and stress-free, like it should be!