Finnair
Staff travel information
baggage
Same baggage rules apply as for revenue passengers. Please see www.finnair.com for detailed information.
dress code
General
All staff travelers must dress in good taste. A lack of such attire may cause a refusal of the access for a flight.
Economy class
Staff travelers must dress in smart/casual wear (presentable jeans accepted) and tidy footwear.
Business class
In case of an upgrade situation, staff travelers considered for an upgrade must dress in smart wear (jeans are not accepted) and tidy footwear.
All cabins
The following attire will not be accepted on board: sportswear, shorts, beachwear or tracksuits and windcheaters.
listing
All flight listings should be made to https://www.myidtravel.com/myidlisting/.
Please note that listing is mandatory.
Your listing may also be already created at the time of your ticket purchase, please check from your myIDTravel confirmation or e-ticket receipt.
Your User ID and password for myIDTravel are based on your employing airline. Your user id is e.g. YYstaff (YY=your employing airline code) and your password the three digit code of your employing airline (e.g. 105). If you have problems logging in to myIDTravel , please contact your Staff Travel Dept. Please note that your ticket numbers should be available when creating a listing.
Always have your e-ticket numbers available when traveling with Finnair.
check-in
Passengers travelling on staff tickets issued by Finnair through myIDTravel application (ticket number starts with numbers 105) shall check in online at Finnair internet pages (www.finnair.com - International Site - Check-in). The service is available 12 hours prior to the flight until the minimum check-in time. You may also check-in at the airport by using self-service check-in kiosks (if available).
For passenger travelling on staff tickets issued by their own employing airline (ticket number does not start with numbers 105) the online check-in services are not available and check-in shall be made at Economy class check-in desk. The check-in must be completed within the recommended check-in times which you may find at Finnair internet pages on each destinations own page (www.finnair.com - International site - Destinations).
Check-in times
The passenger must check-in within the recommended check-in times which can be found at www.finnair.com on each destinations own page. A delayed check-in may cause a refusal of the access for a flight.
Through check-in
Through check-in is not available to standby passengers. When planning your trip, please ensure that you leave yourself enough time at any intermediate point to land, clear any border authorities processes, collect your baggage, clear any customs formalities and check-in again.
boarding
Passengers are requested to move to the departure gate in the boarding time shown in the boarding pass at the latest. If the boarding pass shows a defined seat, the passenger can go straight to the plane. In case there is no seat assigned yet, the passenger should take the boarding pass to the gate officer and wait by the gate until the gate officer invites him/her to the plane.
For security reasons the passenger must always travel on the same flight as his/her baggage has been checked-in. To avoid flight delays due baggage off-loading the passenger, including his/her travel party, may not refuse to board the aircraft after seats have been assigned to them. A refusal is accepted only in an emergency situation.
upgrade
Upgrade may be provided to staff travelers only in exceptional circumstances. Please don't ask AY staff for an upgrade.
special
Special mealsSpecial meals are not available to any standby passengers. If you have specific dietary needs or preferences, you should carry on board your own provisions.
Seat requests
Advance reservation of a specific seat is not allowed by staff travelers.
Infant safety seats
Infants safety seats are not provided to staff travelers.
Unaccompanied minors
Children under 16 years of age may not travel on a stand-by ticket unless accompanied by an adult holding a similar discounted ticket.
included flights
Flights operated by AY
excluded flights
All flights not operated by Finnair.
Flights operated by BE (former Flybe Finland - now Nordic Regional Airlines)
embargoes
HEL-BKK-HEL route with firm leisure travel tickets (IDZMR1/ID50R1).
visa
If travelling on flights with one or more stopovers, the holder of a reduced fare ticket may be requested to give his seat to a paying passenger. Therefore, he should have the necessary valid travel documents (passport, visa, vaccination) for every country where a stop over is foreseen.
All fines imposed on the carrier following non-compliance to these rules will be charged back to the non-compliant staff member
← other airlines
Submit your notes
Add your Finnair staff travel notes to StaffTraveler
Please note that this form is not intended to ask staff travel related questions.
Only use this form to add Finnair tips & notes to the StaffTraveler Airline Notes database.
Questions submitted through this form cannot be answered, as StaffTraveler is not associated with Finnair.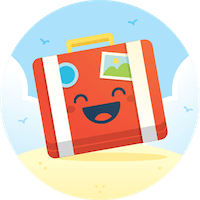 Making staff travel easy and stress-free, like it should be!