SA AVIANCA
Staff travel information
Important
Loads will not be available until 72 hours prior departure of the flight. Your request will be answered 48 - 72 hours before your flight. Non-rev listings are only available 24 hours before departure.
general
All changes, cancellations and refund requests should be made via myIDTravel. It is VERY IMPORTANT that you retrieve your PNR in myIDTravel upon receipt of this email and write down your e-ticket numbers. Avianca Reservations and Airport agents have very limited access to assist with listing modifications.
baggage
All ZED ticket holders are afforded a baggage allowance of one piece per traveler. Each piece must weigh less than 50 pounds (23 kilos), and be smaller than 60 linear inches. Items that are over-size or over-weight will have standard baggage fees applied for acceptance.
dress code
Acceptable: Attire which is clean, well maintained and in good taste. Shirts with sleeves and collars, skirts, dresses, dress shoes.
Not Acceptable: Attire that is torn, ragged, slashed, dirty, frayed, low cut, skimpy, or revealing. Attire with offensive or sexually oriented inscriptions or messages, halter/tube/midriff tops, sweats of any kind, leggings, beach or swim wear, body piercing, tattoos (cover from view), sport shoes and shoes that are dirty, stained, or worn in appearance.
refunds
To refund a ticket, cancel the itinerary and then retrieve the ticket number and select 'refund'. To verify the refund status or assistance regarding refunds, please contact [email protected]
special
Special meals requests are not permitted for pass travelers.
infants
Children under 16 years cannot travel alone; they must be accompanied by an adult travelling on the same type of ticket.
← other airlines
Submit your notes
Add your SA AVIANCA staff travel notes to StaffTraveler
Please note that this form is not intended to ask staff travel related questions.
Only use this form to add SA AVIANCA tips & notes to the StaffTraveler Airline Notes database.
Questions submitted through this form cannot be answered, as StaffTraveler is not associated with SA AVIANCA.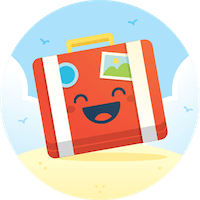 Making staff travel easy and stress-free, like it should be!