Alaska Airlines
Staff travel information
baggage
Horizon Air offers its unique Ala Cart planeside carry-on service for their customers. The maximum dimensions for an Ala Cart bag is 10" H x 17" W x 24" L (25 x 43 x 61 cm) including wheels and handles.
Other airline employees will not be charged for the first two checked bags. However, non-revs must pay all excess and overweight charges. Each bag must weigh 50 pounds or less and have a maximum dimension of 62 linear inches (length + height + width) to avoid additional charges. Baggage charges can be paid at the ticket counter. Non-revs whose checked bags do not arrive will get free delivery.
dress code
The dress code on both Alaska and Horizon is casual and the requirement is simply a neat and well groomed appearance. Clothing that is soiled or tattered and bare feet are never acceptable.
Employees and travel eligibles are expected to use their own good judgment but customer service agents will have the final authority to refuse travel for inappropriate attire or appearance.
listing
Other airline employees can list for Alaska Airlines pleasure travel flights online at ifc.id90.com. Select your airline from the dropdown.
Username: your airline code + emp (e.g. asemp)
Password: your airline billing code (e.g. 027)
check-in
Employees who list online, can check-in via the web at alaskaair.com or at an airport kiosk location.
After check in at the ticket counter, your name is put on the standby list. Standby travelers must be checked in and available to board at the designated boarding gate at least 40 minutes before posted departure for all flights. If a seat is available, your name is called at the gate.
Boarding
Non revs board in order of zone
Upgrade
When economy cabin space is full and premium or first is available non revs will be moved to the next class
special
Pets
The AVIH (Animal in Hold)/ PETC (Pet in Cabin) fee applies to other airline non-revenue travelers. Passengers must be 18 years old to travel with PETC. All health requirements need to be met for the animal. Pets will be tagged standby and when the non-revenue passenger clears the flight the animal is also cleared. Do not call to list the animal. It is suggested that you contact Alaska Reservations to check the number of confirmed Pets on the flight as there is a limited number of animals in the cabin.
Second Seat Policy
The requirement of being able to fit within one seat with the armrests in the down position will apply to every passenger on our aircraft including non-revenue passengers. However, our non-revenue passengers will not be required to purchase an additional seat. All non-revenue passengers are required to advise the gate agent of their need for a second seat at the gate. If they do, the second seat will be blocked based on their boarding priority code. Since other airline travelers are not charged for the second seat, a courtesy block will be used on the adjacent seat.
Meals and DigE players
Meals in coach class are available for purchase using your credit or debit card (this also applies to DigE players) on flights more than three and a half hours long.
Seat Requests
In all instances, standby passengers should sit in their assigned seat and not request that other passengers relocate for your convenience. There is a possible chance that you and your party may be separated on the plane, so either prepare for this or take another flight that would better accommodate your needs.
Infant safety seats
Lap infants sharing a seat with their parent may bring a child restraint seat on board provided there is an empty seat available for the infant. If the flight is full, the car seat will be checked at the gate using a claim-at-gate tag. The car seat will be returned to you at the gate upon arrival. All car seats must be FAA approved for aircraft use.
Unaccompanied minors
Under 16 years not permitted to travel alone on a ZED ticket.
infants
Infant tickets are not required for travel within the United States. For travel to/from Mexico and Canada, please see a Customer Service Agent at any Alaska Airlines ticket counter for infant ticketing. We cannot accept infant e-tickets from other airlines.
included flights
Travel is valid on flights operated by Alaska Airlines and flights operated by Horizon Air, Skywest, and PenAir marketed/sold as Alaska Airline flights.
visa
All travelers must present government-issued photo ID such as a driver's license or passport. Whenever you travel as a non-revenue passenger you will need to present your employee photo ID badge at check-in. Dependents age 16 and over, will need to provide government photo ID such as a driver's license or passport.
For travel to Mexico or Canada or any other destinations outside of the USA, proof of citizenship is also required for every traveler. A passport is the identification needed for Canada and Mexico, and is required for other international destinations.
← other airlines
Submit your notes
Add your Alaska Airlines staff travel notes to StaffTraveler
Please note that this form is not intended to ask staff travel related questions.
Only use this form to add Alaska Airlines tips & notes to the StaffTraveler Airline Notes database.
Questions submitted through this form cannot be answered, as StaffTraveler is not associated with Alaska Airlines.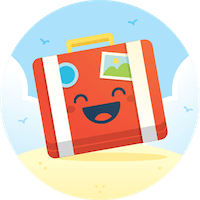 Making staff travel easy and stress-free, like it should be!