Aerolineas Argentinas
Staff travel information
general
The standby list opens 4 hours before the ETD for all flights.
listing
Listing is mandatory on AR flights. Listing is automatically created when purchasing your e-ticket. If your original travel listing date has passed, you must access your ticket on myIDTravel and list again for your new travel date.
included flights
All flights operated by Austral Líneas Aéreas (AU) are included in this Agreement.
Excluded flights
Flights numbered AR10XX (e.g. AR1090) are cargo or ferry flights that do not accept passengers.
← other airlines
Submit your notes
Add your Aerolineas Argentinas staff travel notes to StaffTraveler
Please note that this form is not intended to ask staff travel related questions.
Only use this form to add Aerolineas Argentinas tips & notes to the StaffTraveler Airline Notes database.
Questions submitted through this form cannot be answered, as StaffTraveler is not associated with Aerolineas Argentinas.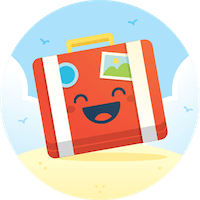 Making staff travel easy and stress-free, like it should be!