Advanced Air
Staff travel information
refunds
Please contact support only if you encounter an error when requesting for refund or if you are still waiting for your refund 30 days after your request. Authorized languages are English or French only.
special
American Express Card not permitted A5 request to buy only OW ticket on A5 flight. If not, the partial refund will not guaranty in 30 days.
← other airlines
Submit your notes
Add your Advanced Air staff travel notes to StaffTraveler
Please note that this form is not intended to ask staff travel related questions.
Only use this form to add Advanced Air tips & notes to the StaffTraveler Airline Notes database.
Questions submitted through this form cannot be answered, as StaffTraveler is not associated with Advanced Air.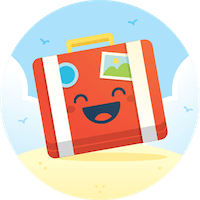 Making staff travel easy and stress-free, like it should be!