Aeromexico
Staff travel information
Important
The number of listed non-rev pax may not be available.
baggage
One piece 50 lbs. /23 kg
dress code
All non-rev guests are expected to dress in good taste when traveling on Aeromexico, nothing less than smart casual.
listing
Listing is mandatory on Aeromexico flights. For e-tickets beginning with ticket number 139 issued through myIDTravel, listing is automatically created when purchasing your eticket. If your original travel listing date has passed, you must access your ticket on myIDTravel and list again for your new travel date. Once the payment is validated, you will automatically receive an itinerary receipt by email.
For e-tickets beginning with a ticket number that is NOT 139 (through myIDTravel or any other system), passengers may list at Aeromexico's counter the day of travel at least 120 minutes for international departures and 90 minutes for domestic departures.
check-in
Non-rev passengers are required to check-in at Aeromexico's ticket counter at least 90 minutes prior for domestic departures and 120 minutes for international departures.
upgrade
Upgrade do not apply for leisure stand by tickets
refunds
Refund requests for wholly and partially unused tickets will be processed automatically and the myIDTravel fee will be refunded.
Refund requests for tickets when the first segment is unused and the others segments are used will be processed manually and may take some time. If you encounter an issue during the refund ticket process, please send a message to [email protected]
To retrieve your e-ticket for refunds please use only the first 13 digits on the ticket number
excluded flights
All code shares and flights not operated by Aeromexico and AM Connect
visa
Passengers are responsible for obtaining all necessary travel documents, including visas and specific permits which may be required under the legal and regulatory provisions in force in departure, arrival and transit states, and must comply with the requirements of the authorities of these countries regarding immigration and border checks. The carrier may not be held liable for the consequences suffered by passengers in the event of failure to comply with the obligations referred to in the paragraph above.
← other airlines
Submit your notes
Add your Aeromexico staff travel notes to StaffTraveler
Please note that this form is not intended to ask staff travel related questions.
Only use this form to add Aeromexico tips & notes to the StaffTraveler Airline Notes database.
Questions submitted through this form cannot be answered, as StaffTraveler is not associated with Aeromexico.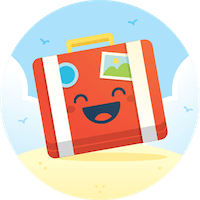 Making staff travel easy and stress-free, like it should be!