American Airlines
Staff travel information
important
American Airlines loads are known to change rapidly.
general
The employee is responsible for ensuring that any of his/her eligible nominees travelling under staff travel agreements are aware of all the requirements that apply to standby travel. Any reference to employee below shall be deemed to include employees, retirees and their respective eligible nominees where applicable. Employees are responsible for checking embargoes before travel. Issuance of a ticket and/or creation of a listing do not guarantee that an embargo does not exist.
baggage
American's normal baggage allowances apply, see AA.com for details, except that the 1st and 2nd checked baggage fee is waived for ZED ticketed travelers.
American will accept through checked baggage to the traveler's final destination.
dress code
Employees are asked to always wear clothing that is clean and neat.
Jeans and athletic shoes are acceptable in any cabin.
Shorts may be worn in the economy cabin only.
Employees may not wear clothing that is torn, dirty, or frayed, clothing that is distracting or offensive to others, anything revealing (e.g., extreme mini-skirts, halter and bra-tops, sheer or see-through clothing), or visible swimwear, sleepwear, or underwear.
Clothing that is vulgar or violates community standards of decency is also never appropriate, including items that have words, terms, or pictures that may be offensive to others.
Bare feet are also not permitted.
listing
Flight listing is required for all standby passengers. Passengers without a flight listing will be denied check-in. Jump seat listings can be made through myidtravel.com/myidlisting or 1-888-weflyaa option 4.
Flight listings must be made at least 48 hours in advance of travel for international flights and 12 hours in advance for all other flights.
To list:
If you purchased your eZED ticket through myIDTravel and your ticket number begins 001 (American ticket stock) a listing is made automatically at the time the ticket is issued. No further action is necessary.
If you purchased your ZED ticket through myIDTravel and your ticket number does not begin with 001 (i.e., it begins with your own airline ticket stock number) or if you purchased your ZED ticket from your airline directly, you must still create a listing through myIDTravel by selecting the Existing Ticket/Book or List for Flights tab on the myIDTravel screen.
CONTACT YOUR AIRLINE PASS BUREAU TO OBTAIN THE APPLICABLE USER ID AND PASSWORD
Your ticket is valid on any American and American Eagle flight in the market ticketed, regardless of the flight number and/or date shown on the ticket, within the 90 day validity of the ticket. It is not necessary that you create a listing for each flight on which you think you'll attempt to travel.
check-in
For space-available (or 'standby' or 'subload') personal travel, employees may check in up to twenty four hours before departure at an airport ticket office. To allow for added security procedures, employees must check-in no later than 60 minutes for domestic travel and 90 minutes for international.
You may check-in at American's Economy class counter only.
You will be automatically checked in on all down-line flights, provided all segments are contained in a single PNR. You will not need to check-in again at connecting AA cities.
boarding
Employees of other airlines (except OneWorld) and their eligible travelers will be accommodated on American at priority 'ZED', after American's own employees and their guests on personal travel.
Boarding will be based on time of check-in. Date of joining will not be a factor.
If American is not able to accommodate you on the flight requested, our agents will 'roll' you to the next American operating flight. You will retain your original time of check-in for processing from the priority list.
refunds
Thank you. You refund request will be processed by American as soon as possible. Please note that once processed, the refund may not post to your account right away, it can take up to two billing cycles for it to appear, depending on the credit card used and the credit card company's processing procedures. myIDTravel@AA.com
special
Employees with disabilities are eligible for similar support services offered to American's revenue passengers.
Services offered (free of charge):
Meet and assist

Courtesy wheelchairs

Checked personal wheelchairs

Special packaging for wheelchair batteries

Assistance with connecting flights

If a seat has been assigned, employees may pre-board a flight as needed.
Services offered (with a charge):
Therapeutic oxygen (fee applies per segment)
Services NOT offered:
Employees should contact AA at 1-888-WE-FLY-AA to have their reservation record updated with the special service request.
Employees traveling with a battery-powered wheelchair or requiring therapeutic oxygen should contact American reservations in advance of travel to allow for preparation in accommodating the wheelchair or oxygen.
Requests for therapeutic oxygen will require an accompanying doctor's statement.
included flights
Travel is valid on flights operated by American Airlines and all flights marketed/sold as American Eagle
excluded flights
Travel is not valid on flights marketed by American (AA) and operated by carriers other than those listed above (i.e. code-share).
visa
Advance passenger information (APIS) will be collected by American at the time of check-in, when required. Employees should allow for sufficient time prior to departure to provide this information.
Employees and their eligible travelers are expected to hold all pertinent travel documents such as passport, visas and health certificate required by the country of destination and for every point en route, in case offloading should become necessary for commercial or other reasons.
AA reserves the right to deny boarding to any traveler who does not hold the appropriate documents for any point to be transited on route.
← other airlines
Submit your notes
Add your American Airlines staff travel notes to StaffTraveler
Please note that this form is not intended to ask staff travel related questions. Only use this form to add American Airlines tips & notes to the StaffTraveler Airline Notes database.
Questions submitted through this form cannot be answered, as StaffTraveler is not associated with American Airlines.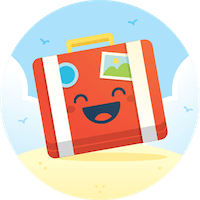 Making staff travel easy and stress-free, like it should be!