Central Mountain Air
Staff travel information
general
Please call Central Mountain Air Reservations at +1 888 865 8585 to list for flights. Please have your ticket number, employee number and date of join.
baggage
Central Mountain Air personnel will inspect baggage at Check-in. Only suitably packed pieces will be accepted for loading and is at the CMA agent's discretion. If necessary a signed release may be required. Each fare paying passenger can check 2 pieces of baggage and 1 carry-on piece of baggage without excess baggage charges. The maximum combined weight of all checked baggage is 50 lbs (23kg). The overall measurement of each piece of checked baggage (L + W + H) must be less than 62" or 158 cm with a maximum weight up to 50 lbs (23kg) The carry-on piece must not exceed 9" x 16" x 22" or 22 lbs. Central Mountain Air's route network covers a wide variety of communities, some with limited scheduled service. Some stage lengths are long and aircraft may have limited baggage/cargo capacity. While we try to accommodate both pieces of your free baggage allowance on the flight with you, you may be asked by the airport agent to prioritize one bag. We would request you prepack a priority piece with your most essential items. Excess baggage will be assessed at an additional charge. Excess baggage will only travel subject to space availability. Baggage may be tagged to Central Mountain Air destinations only. For other destinations passengers may be required to collect their baggage and re-check it for the connecting flight. Passengers should inspect their baggage at pickup. Should a passenger discover damage to their baggage they should notify Central Mountain Air personnel within 1 hour of its arrival. Despite care in the handling of your baggage, we trust you will understand that we are not responsible for the following: nicks, scratches, missing pull-straps, zipper damage, scuff marks, damage to wheels, soiling, manufacturing defects and damage resulting from over-packing or spillage of packed items.
dress code
This dress code applies to any person travelling under the Central Mountain Air employee travel program. Employees, retirees, their dependents, parents and partners are expected to always act with decorum and their personal appearance should be neat, clean and well groomed. Attire should be in good taste, not provocative or revealing. The following will not be tolerated:
bare midriffs
torn or ripped clothing
clothing with offensive or graphic pictures/writing
Airport will have the final decision where the dress code is not adhered to or is questionable.
Examples of Unacceptable Attire:
Any type of beach clothing and beach sandals/footwear Any type of work-out clothing including jogging suits, sweat pants, rugby pants or sports attire
Tank-tops, T-shirts,
Shorts, Bermuda shorts or leggings
Extremely short or micro–mini skirts
Any type of provocative, tight-fitting, revealing or see-through clothing.
Children (under 12 years of age)
We recognize that children's and young teenagers' clothing is of a more casual nature. Provided they are clean, neat and in good condition, shorts, t-shirts and other more casual clothing and footwear are permitted.
When in doubt, dress up!
check-in
1.5 Hours prior to flight time
excluded flights
Codeshare flights
general phone number
+1 888 865 8585
listing phone number
+1 888 865 8585
← other airlines
Submit your notes
Add your Central Mountain Air staff travel notes to StaffTraveler
Please note that this form is not intended to ask staff travel related questions.
Only use this form to add Central Mountain Air tips & notes to the StaffTraveler Airline Notes database.
Questions submitted through this form cannot be answered, as StaffTraveler is not associated with Central Mountain Air.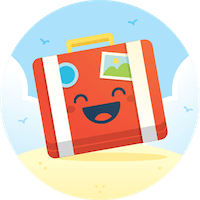 Making staff travel easy and stress-free, like it should be!