Cape Air
Staff travel information
general
Flight Listings on Cape Air may be made by calling Reservations at 866-CAPEAIR. For IET partners, please provide your e-ticket number.
baggage
1 checked bag- maximum 50 lbs/62 linear inches
dress code
Resort Casual-jeans and sneakers are permitted
← other airlines
Missing something?
Submit your Cape Air staff travel notes
Please note that this form is not intended to ask staff travel related questions. Only use this form to add Cape Air tips & notes to the StaffTraveler Airline Notes database. Questions submitted with this form cannot be answered.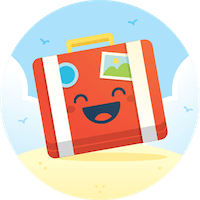 Making staff travel easy and stress-free, like it should be!