Ravn Alaska
Staff travel information
baggage
Other airline employees will not be charged for the first two checked bags. However, non-revs must pay all excess and overweight charges. New checked baggage charges are in effect for passengers traveling on or after June 16, 2010. There is a $60 fee for the third checked bag. Each bag must weigh 50 pounds or less and have a maximum dimension of 62 linear inches (length + height + width) to avoid additional charges. Baggage charges can be paid at the ticket counter.
dress code
The dress code on Ravn Alaska is casual and the requirement is simply a neat and well-groomed appearance. Neat, clean jeans, Bermuda-length shorts, and 'office casual' clothing are acceptable.
T-shirts, cut-off jeans, sweatshirts, exercise clothing, short shorts, bare midriffs, clothing that is soiled or tattered are bare feet are never acceptable. Customer service agents may deny boarding to non-revenue passengers who do not adhere to established dress codes.
listing
Listing is required for all flights. Please list through online via myIDTravel or ID90T links.
If you purchased your eZED ticket through myIDTravel or ID90T, listing is made automatically at the time the ticket is issued.
check-in
Please check-in with a Customer Service Agent at the ticket counter at least 45 minutes prior to your flight's scheduled departure time.
After check in at the ticket counter, your name is put on the standby list. Standby travelers must be checked in and available to board at the designated boarding gate at least 40 minutes before posted departure for all flights. If a seat is available, your name is called at the gate.
special
Pets
The AVIH (Animal in Hold)/ PETC (Pet in Cabin) fee applies to other airline non-revenue travelers. Passengers must be 18 years old to travel with PETC. All health requirements need to be met for the animal. Pets will be tagged standby and when the non-revenue passenger clears the flight the animal is also cleared. Do not call to list the animal. It is suggested that you contact Era Reservations to check the number of confirmed Pets on the flight as there is a limited number of animals in the cabin.
Seat requests
Ravn Alaska has an open seating policy. If you have a condition which requires a special seating arrangement, please speak with a Customer Service Agent when checking in at the ticket counter. Pre-boarding is available to nonrevenue passengers who qualify only if a boarding pass can be issued to the passenger prior to general boarding.
Unaccompanied minors
Under 16 years not permitted to travel alone on a ZED ticket.
visa
All travelers must present government-issued photo ID such as a driver's license or passport. Whenever you travel as a non-revenue passenger you will need to present your employee photo ID badge at check-in. Dependents will need to present their dependent ID. Dependents age 16 and over, will also need to provide government photo ID such as a driver's license or passport.
← other airlines
Submit your notes
Add your Ravn Alaska staff travel notes to StaffTraveler
Please note that this form is not intended to ask staff travel related questions.
Only use this form to add Ravn Alaska tips & notes to the StaffTraveler Airline Notes database.
Questions submitted through this form cannot be answered, as StaffTraveler is not associated with Ravn Alaska.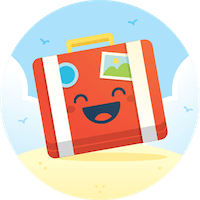 Making staff travel easy and stress-free, like it should be!