First Air
Staff travel information
general
The employee is responsible for ensuring that any of his/her eligible persons traveling under staff travel agreements are aware of all the requirements that apply to standby travel. Any reference to employee below shall be deemed to include eligible persons where applicable. Employees are responsible for checking the below information before travel.
baggage
Jet Flights
Fly to/from major centers: Edmonton, Winnipeg, Ottawa, Montreal, Yellowknife, Iqaluit, Rankin Inlet, Inuvik, Kuujjuaq, and Cambridge Bay*. Passengers are allowed to check two pieces of baggage at a maximum of 32 kgs/70 lbs per piece on jet flights.
Turboprop Flights
Fly between our major centers and our northern communities. Passengers are allowed to check two pieces of baggage at a maximum of 20 kgs/44 lbs per piece on turbo prop flights.
Exceptions
Customers travelling on a turbo prop aircraft, with a connection to/from a jet flight are allowed the baggage weight listed for a jet flight.
Cambridge Bay has both jet and turbo prop service so is always allowed the baggage weight listed for a jet flight.
Other
A maximum of three additional pieces can be accepted at check-in for both jet and turboprop flights, subject to $50.00/per piece excess charges and space availability.
Customers traveling with infants may check-in a car seat and a fully collapsible stroller at no additional charge.
Overweight baggage (21-45 kgs for turboprop, 33-45 kgs for jet) is subject to a $50.00 excess charge.
Oversize baggage with linear dimensions (length + width + height) of 161 to 292 cms is subject to a $70.00 excess charge.
Any pieces over 45 kgs or measuring more than 292 cms will not be accepted as checked baggage. Please make arrangement to ship through cargo.
Cabin baggage
First Air is required to enforce carry-on baggage size restrictions, as per Transport Canada regulations. A cabin baggage size unit is available at check-in to ensure that your carry-on(s) fits in the allotted space:
Total space per passenger
JET – 10 inches by 18 inches by 22 inches (25 cm x 46 cm x 55 cm)
Turboprop, HS 748 & ATR42 – 9 inches by 8 inches by 18 inches (22 cm x 20 cm x 46 cm)
Carry on not permitted on any other aircraft
Carry-ons for customers traveling on a jet with a connecting flight onto a turboprop aircraft are restricted to the turboprop measurements.
dress code
In general a neat, clean and well-groomed appearance is required while traveling on reduced rate passes on First Air. It is recognized that styles change and that individuals will have their own opinion of what is acceptable. However, First Air requests that all contingent passengers, their spouses and dependents, dress in a manner that is conservative and in good taste. Clean jeans are acceptable.
The dress code below does not state what should be worn but rather what is unacceptable. Dress cannot be altered in flight.
Clothing
beach clothing, sports attire including sweat pants, jogging suits, rugby pants or work-out clothing
tank-tops, t-shirts, sweatshirts, muscle or aloha shirts
shorts, leggings, very short mini shirts
attire, which is revealing, tight fitting, see-through or exposes the midriff
must be clean and in good condition with no holes, patches, frays or jagged edges
Footwear
beach wears, including flip-flops
very casual sandals (i.e. cork/foam/plastic/wood soles)
men's shoes without socks
must be clean and in good condition
Children (under 12) should be well groomed and well dressed in clothing suitable for travel.
check-in
Passengers must check in at least 90 minutes before the scheduled departure time.
As security efforts are enhanced, recommendations are to allow 1.5 hours – 2 hours to clear the security line-up(s).
Through check-in is not available to standby passengers. When planning your trip, please ensure you leave yourself enough time to land and check-in again at any intermediate point.
special
Special meals
It is not possible to pre-book special meals for rebate passengers. Therefore you and/or your eligible nominees, who for any reason require a special diet, must provide your own food, in sufficient quantities to last for the duration of the flight.
Seat requests
Seat requests are not permitted on Staff Travel. If the flight is open, the check-in agent may ask if you want an aisle or a window seat, but this depends on availability.
Even if you are assigned a specific seat at check-in, this may be changed to accommodate commercial requirements.
Please note that staff passengers must comply with requests from 7F check-in staff, cabin crew, and flight crew, and must change seats if asked.
Unaccompanied minors
Children under 16 years cannot travel on a rebate ticket unless accompanied by an adult traveling on the same type of rebate ticket.
Live Animals
Customers travelling with live animals (PETC/AVIH) will be charged the applicable excess baggage charge. PETC/AVIH for rebate passengers will be space available
visa
Please remember that for international travel, each passenger must have a valid passport, and must have relevant visas for the destination, and for scheduled points en route, in case off-loading becomes necessary.
listing phone number
1-800-267-1247
← other airlines
Submit your notes
Add your First Air staff travel notes to StaffTraveler
Please note that this form is not intended to ask staff travel related questions.
Only use this form to add First Air tips & notes to the StaffTraveler Airline Notes database.
Questions submitted through this form cannot be answered, as StaffTraveler is not associated with First Air.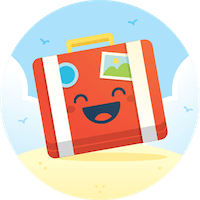 Making staff travel easy and stress-free, like it should be!