Canadian North
Staff travel information
general
E-tickets required for all passengers, excluding infants (see below for instructions regarding infants).
All tickets issued as e-tickets and valid for 90 days from date of issue.
Listing is mandatory and done at time of listing creation.
Upon payment confirmation, e-ticket number and itinerary reference provided and itinerary/receipt is sent via email.
E-ticket number(s) and itinerary reference(s) required for changes, refunds and check-in, reference Travel History for past numbers/itineraries.
baggage
Canadian North is required to enforce carry-on baggage size restrictions, as per Transport Canada regulations. A cabin baggage size unit is available at check-in to ensure that your carry-on(s) fit in the allotted space: Total space per passenger is two pieces not to exceed 22.86 cm x 40.64 cm x 57.15 cm (9" x 16" x 22.5") each.
Passengers are allowed to check two pieces of baggage at a maximum of 70 lbs (37.75 kgs) per piece on jet flights and 50 lbs (22.68 kgs) on prop flights. Exception - pax transitioning from jet to prop flight, or prop to jet flight permitted to check-in 70 lbs (37.75 kgs). Employees, their spouses, dependents and parents (S2, S3 and S4) may check-in one additional piece of luggage free of charge. Excess baggage charges will be assessed at the normal excess baggage rate without reduction. Carry-on baggage rules also apply to pass travelers. Maximum size is 62" (159 cm) each (the sum of the height, width and depth).
Employees must supply their own kennels for live animals and pets. Employees are exempt from excess baggage charges for the carriage of pets. Employees are subject to the same carriage rules as revenue passengers, refer to procedures for traveling with animals on the Company website.
All checked baggage must have identification on the outside. A duplicate ID tag is also recommended for the inside of each checked piece of luggage.
Claims for damaged, delayed or lost baggage will be processed in the same manner as regular fare paying passengers.
Travel pass holders should be aware that at times their baggage may be loaded only if space permits and may not necessarily be loaded on the same flight.
Pass travelers should avoid the use of overhead bins, leaving them free for revenue customers. Carry-on baggage should be of a size that permits under seat stowage.
dress code
Neat, clean, well-groomed and conservative appearance required. In recognition of the extreme winter conditions in the north, boots which are clean and in good condition are permitted.
Unacceptable: ultra-casual clothing and footwear which is not in good taste, such as beach, sport, torn, dirty, offensive and/or overly revealing attire.
Children (under 12) should be well groomed and well dressed in clothing suitable for travel.
check-in
60 minutes prior to scheduled departure time.
refunds
Refund requests for wholly unused e-tickets processed automatically.
Partially used e-tickets processed manually and can take several months.
E-tickets eligible for refund up to one year from date of issue.
Fare refunded to cc used to purchase ticket.
infants
Lap held infants do not require an e-ticket. To add infant to your itinerary, email reservations@canadiannorth.com at least 5 days prior to travel date with the following information:
5T Record Locator (itinerary reference)
5T e-ticket number
Infant's full proper name
Infant's date of birth (i.e. 01Jan2018)
Updated itinerary will be emailed back to traveler.
If within five dates of travel, do NOT contact Call Centre by email or phone, instead, plan to arrive at check-in several minutes early and check-in agent will add infant to itinerary.
← other airlines
Submit your notes
Add your Canadian North staff travel notes to StaffTraveler
Please note that this form is not intended to ask staff travel related questions.
Only use this form to add Canadian North tips & notes to the StaffTraveler Airline Notes database.
Questions submitted through this form cannot be answered, as StaffTraveler is not associated with Canadian North.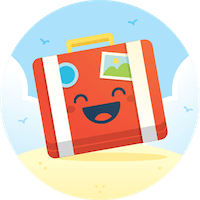 Making staff travel easy and stress-free, like it should be!