Germanwings
Staff travel information
general
Germanwings and Eurowings are ticketless airlines. This means that all you need for check-in is your booking confirmation (PNR), a valid identity document and the staff member id card.
baggage
One bag with 23 kg is free. (SSR:BAG1)
check-in
All 4U & EW legs are e-ticketed. Make sure to have Booking Reference for travel.
refunds
Refund requests for wholly unused tickets (no-show confirmed tickets will not be refunded) will be processed automatically and the myIDTravel fee will be refunded. Refund requests for partially used tickets will be processed manually and may take some more time. Mind the myIDTravel fee is not refundable on partially used tickets.
excluded flights
Please do not book smart-connect flights! We have problems with transporting your baggage to your destination.
visa
Starting from 24 hours before scheduled flight time we will not refund CONFIRMED TIX and in case of no-show we will not refund CONFIRMED TIX.
← other airlines
Submit your notes
Add your Germanwings staff travel notes to StaffTraveler
Please note that this form is not intended to ask staff travel related questions.
Only use this form to add Germanwings tips & notes to the StaffTraveler Airline Notes database.
Questions submitted through this form cannot be answered, as StaffTraveler is not associated with Germanwings.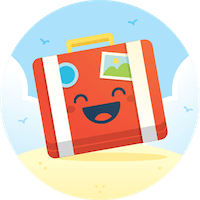 Making staff travel easy and stress-free, like it should be!