Air Inuit
Staff travel information
general
OPENING HOURS
Mon-Fri : 10am – 5:30pm
Sat-Sun and State Holidays : CLOSED
infants
Infant tickets have to be issued and/or changed directly with our travel desk. The request has to be done by email at employes-staff@airinuit.com.
To have an infant ticket issued the following information has to be provided:
Record locator of the adult traveling with the infant
Infant's last name and first name
Date of birth of the infant
email info
employes-staff@airinuit.com
← other airlines
Missing something?
Submit your Air Inuit staff travel notes
Please note that this form is not intended to ask staff travel related questions. Only use this form to add Air Inuit tips & notes to the StaffTraveler Airline Notes database. Questions submitted with this form cannot be answered.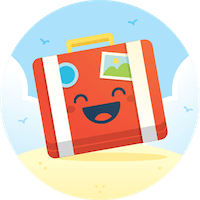 Making staff travel easy and stress-free, like it should be!