WestJet
to non-rev
StaffTraveler helps you to get the flight loads for your WestJet staff travel flights. Fast, reliable and free!
COVID-19 NOTICE
WestJet has implemented policies and procedures to help protect travelers and employees.
StaffTraveler is the best non-rev app
4.9 star
rating in the App Store
"The best app I ever had."
"This app is a lifesaver! Very easy to use and saves a whole lot of time!"
"Made traveling on staff travel so much easier. Thank you."
"I rarely write reviews but I have to rate this app with 5 stars!"
Important WestJet non-rev note
Westjet only provides loads for all seat availability. There is an economy plus cabin but it isn't separated in our load info. Unsold seats will only show up to 40 though more may be available.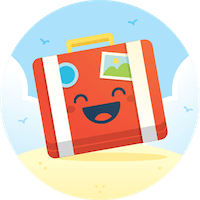 Making non-rev easy and stress-free, like it should be!