WestJet
to non-rev
StaffTraveler helps you to get the flight loads for your WestJet staff travel flights. Fast, reliable and free!
Important WestJet non-rev note
Westjet only provides loads for all seat availability. There is an economy plus cabin but it isn't separated in our load info. WS doesn't provide class break down. Just seats of 40 or under available for the Q-400/737-7 737-8/ or max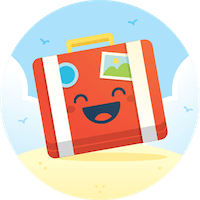 Making non-rev easy and stress-free, like it should be!