Tigerair Australia
to staff travel
StaffTraveler helps you to get the flight loads for your Tigerair Australia staff travel flights. Fast, reliable and free!
StaffTraveler is the best non-rev app
4.9 star
rating in the App Store
"The best app I ever had."
"This app is a lifesaver! Very easy to use and saves a whole lot of time!"
"Made traveling on staff travel so much easier. Thank you."
"I rarely write reviews but I have to rate this app with 5 stars!"
Important Tigerair Australia staff travel note
Timely message for staff travelers trying to depart DPS Overnight: Tigerair Australia has been informed that Indonesian authorities will not be providing Tigerair with the final approval needed to operate to and from Bali from today, Friday 3 February 2017. The Indonesian authorities have informed Tigerair that they require an alternative regulatory solution for Tigerair's operations to Bali. This solution would take at least six months to implement and would compromise the airline's ability to offer low-cost airfares to travelers to Bali. As a result of this development, Tigerair Australia has made the difficult decision to withdraw from flying between Australia and Bali permanently, effective today Friday 3 February 2017.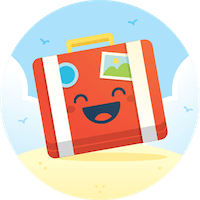 Making staff travel easy and stress-free, like it should be!