Qantas
to staff travel
StaffTraveler helps you to get the flight loads for your Qantas staff travel flights. Fast, reliable and free!
COVID-19 NOTICE
Qantas has implemented policies and procedures to help protect travelers and employees.
StaffTraveler is the best non-rev app
4.9 star
rating in the App Store
"The best app I ever had."
"This app is a lifesaver! Very easy to use and saves a whole lot of time!"
"Made traveling on staff travel so much easier. Thank you."
"I rarely write reviews but I have to rate this app with 5 stars!"
Important Qantas staff travel note
**JAN 8th 2020** QF9, QF10 to LHR Qantas will re-route some flights to Europe as airlines avoid airspace around Iran after Tehran launched a missile attack on US-led forces in neighbouring Iraq on Wednesday. Qantas' non-stop flights between Perth to London (**QF9** and **QF10**) frequently fly over Iran and Iraq. The airline said on Wednesday it would redirect those flight to go over Afghanistan instead, following flights from Australia's east coast which travel via Singapore. However, 90 passengers will be bumped from Qantas' 236-seat Boeing Dreamliners on the leg from Perth to London to reduce weight and enable the jet to travel the longer route, a Qantas spokesman said. The detour will add 40 to 50 minutes to the flight time. Return flights from London can operate with a full passenger load thanks to favourable prevailing winds.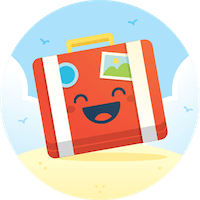 Making staff travel easy and stress-free, like it should be!