Iberia
to staff travel
StaffTraveler helps you to get the flight loads for your Iberia staff travel flights. Fast, reliable and free!
COVID-19 NOTICE
Iberia has implemented policies and procedures to help protect travelers and employees.
StaffTraveler is the best non-rev app
4.9 star
rating in the App Store
"The best app I ever had."
"This app is a lifesaver! Very easy to use and saves a whole lot of time!"
"Made traveling on staff travel so much easier. Thank you."
"I rarely write reviews but I have to rate this app with 5 stars!"
Important Iberia staff travel note
Flights between MAD and BCN don't need reservations. Loads are thus inaccurate.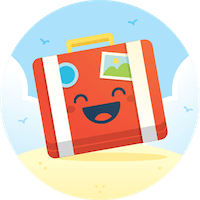 Making staff travel easy and stress-free, like it should be!