Hawaiian Airlines
to non-rev
StaffTraveler helps you to get the flight loads for your Hawaiian Airlines staff travel flights. Fast, reliable and free!
Important Hawaiian Airlines non-rev note
Seat availability information for Hawaiian Airlines is available 90 days prior departure of the flight (except in December it's 30 days). TEMPORARY *In preparation for the transition of our passenger service system in April, Hawaiian Airlines has tightened the ID90Travel search window for all HA flights from 90 to 30 days. This is being done to minimize the number of Sabre records that have to be converted to the Amadeus format during the April 18 cutover. We expect to return to the 90-day booking window after the successful transition.* *Hawaiian Airlines is restricting future standby ZED and ID bookings in April from April 1 - 17 to 5 days before departure. On April 18 we are running a very limited schedule due to a system change- over from SABRE to AMADEUS and will be closing stand by listing to just 24 hours before departure.* Inter island flight loads can swing dramatically at the last minute, so be flexible. Platinum, gold, and corporate ticket holders can all standby for earlier flights free of charge, and sometimes many show up at the gate at the last moment which makes it hard to judge nonrev loads since they are seated before any standby passengers. Also, entire standby lists are transferred to the next inter island departure by gate agents as each flight closes, so sometimes the next flight can go from wide open to completely full in just a few minutes due to that process.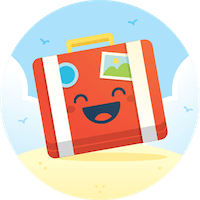 Making non-rev easy and stress-free, like it should be!