American Airlines
to non-rev
StaffTraveler helps you to get the flight loads for your American Airlines staff travel flights. Fast, reliable and free!
COVID-19 NOTICE
American Airlines has implemented policies and procedures to help protect travelers and employees.
StaffTraveler is the best non-rev app
4.9 star
rating in the App Store
"The best app I ever had."
"This app is a lifesaver! Very easy to use and saves a whole lot of time!"
"Made traveling on staff travel so much easier. Thank you."
"I rarely write reviews but I have to rate this app with 5 stars!"
Important American Airlines non-rev note
Effective July 1, 2020, AA is removing the 85% capacity limit on flights because they have implemented tougher anti-COVID measures, such as stricter mask policy: "Effective July 1st, we can once again begin boarding customers up to the capacity of the aircraft, including jumpseats. On the A321 fleet and regional ERJ140/45, and CRJ700/CRJ900 we will continue to block some seats near cabin flight attendant jumpseats. These aircraft will have the load factor lowered to reflect the seats out of inventory American Airlines loads are known to change rapidly.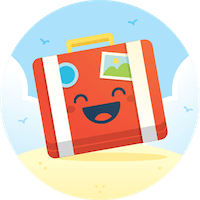 Making non-rev easy and stress-free, like it should be!